Decisions about your child's care are made with the best interests of your child in mind.
When your child has a heart condition that can be repaired through surgery with low risk and a good outcome, the decision to undergo surgery can be easier. You may want to learn more and explore your options before choosing a hospital for your child's surgery.
But what if the treatment has a high risk of your child experiencing ongoing pain or disability?
When you make difficult decisions about your child's medical care, it's important to consider how your personal values, wishes, or beliefs impact your choices.
Your care team can help you evaluate your options, but different providers vary greatly on how much they will guide you in the decision-making process. Some physicians may tell you when they strongly favor a decision, while others will only explain the options and let you consider the best direction of care. Either way, the choices you make about treatment are ultimately intensely personal decisions.
When you have a big decision to make, be sure that you understand the information that will guide your decision. Think about the goals you have for your child and work with your physicians to create a plan of care.
Essential Steps for Making Medical Decisions
Before making a decision about your child's medical care, you want to feel confident in your understanding of your child's heart condition, the treatment options and their expected outcomes, and what it all means for your child and family. The medical team's job is to explain this information as clearly as possible, and to answer questions about anything you need them to make clearer.
Deciding what is in "the best interest of the child" can be difficult. This is a deeply personal decision that can be affected by values, culture, religion, and other family situations. You may want to talk to other parents, social workers, nurses, physicians, or faith/spiritual leaders to gather information and ideas about how to weigh the medical choices with your personal values.
Parents make many medical decisions on the CHD care journey. After you understand the situation and consider your values, let these basic steps guide you: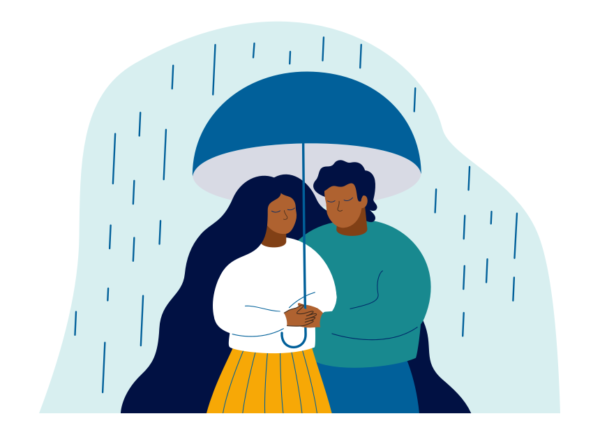 The Decision to End a Pregnancy
The most extreme decision any parent can face is a choice that would result in the end of their child's life. After learning that your fetus has CHD, your care team may ask if you would consider ending your pregnancy.
If you're thinking through the decision to end a pregnancy, start by asking yourself if there's any diagnosis or expected outcome that would lead you to decide to terminate.
Some parents are very clear that ending a pregnancy is not a step they would ever take. Other parents are clear that they would end a pregnancy in certain circumstances. Do you need to understand any parts of the diagnosis better to help with your decision?
The Decision to Stop Treatment
If your child's treatment is not likely to be successful in saving their life, your care team may talk with you about allowing a natural death to happen. In this case, the care team would focus on maximizing quality of life and the comfort of your child.
Many parents feel like stopping treatment is "giving up" on their child, and may feel responsible for their death. But there are situations when continuing care causes a child to suffer without purpose.
With your care team's help, you can identify your goals for your child's life and consider if there are any treatment options that offer hope of reaching those goals.
PARENT TIPAn Act of Love Can Be a Heavy Burden
Parents who decide to end a pregnancy, or decide not to pursue an intervention that poses a high risk of death, usually do so as an act of love for their child or out of concern for their child's suffering. This decision can be a heavy burden. It contradicts deep parental instincts to protect your unborn child. Unfortunately some families have even said they have felt politicization, judgment, and shame surrounding termination.
Keep in mind that other people in your life may not have been in a similar situation, and will not understand what you are going through. This is a difficult decision for you and your partner to make after serious consideration, and your healthcare providers will be there to support you.
The sadness of a decision to end a pregnancy or not pursue treatment is yours to carry, but in time you will heal. It's important that you acknowledge your grief and find ways to cope with the loss of a pregnancy or child.
Feedback
Was this page helpful to you?